New brand of fruit organic puree
We are introducing a new food brand onto the market. A new line of excellent fruit purees MONNAMI. Puree in organic quality, in a practical take-along package which can be closed again, healthy snack for everyone.
MONNAMI is here!
We are introducing a new food brand onto the market. A new line of tasty organic fruit purees in a take-along pouch for everyone. Free from added sugar, colors and other additives. Ideal snack-to-go to the office, to school, for the training or for the journey. Choose yourself from six flavors - juicy apple, sweet pear, apple with banana, apple with peach, apple with plum or apple with carrot.
For more details see our webpage www.monnami.ch

3. 1. 2015
Your favorite CAMPO LIBRE tortilla chips are now available in MAKRO markets across the Czech Republic and also in DELMART at Praha - Smíchov.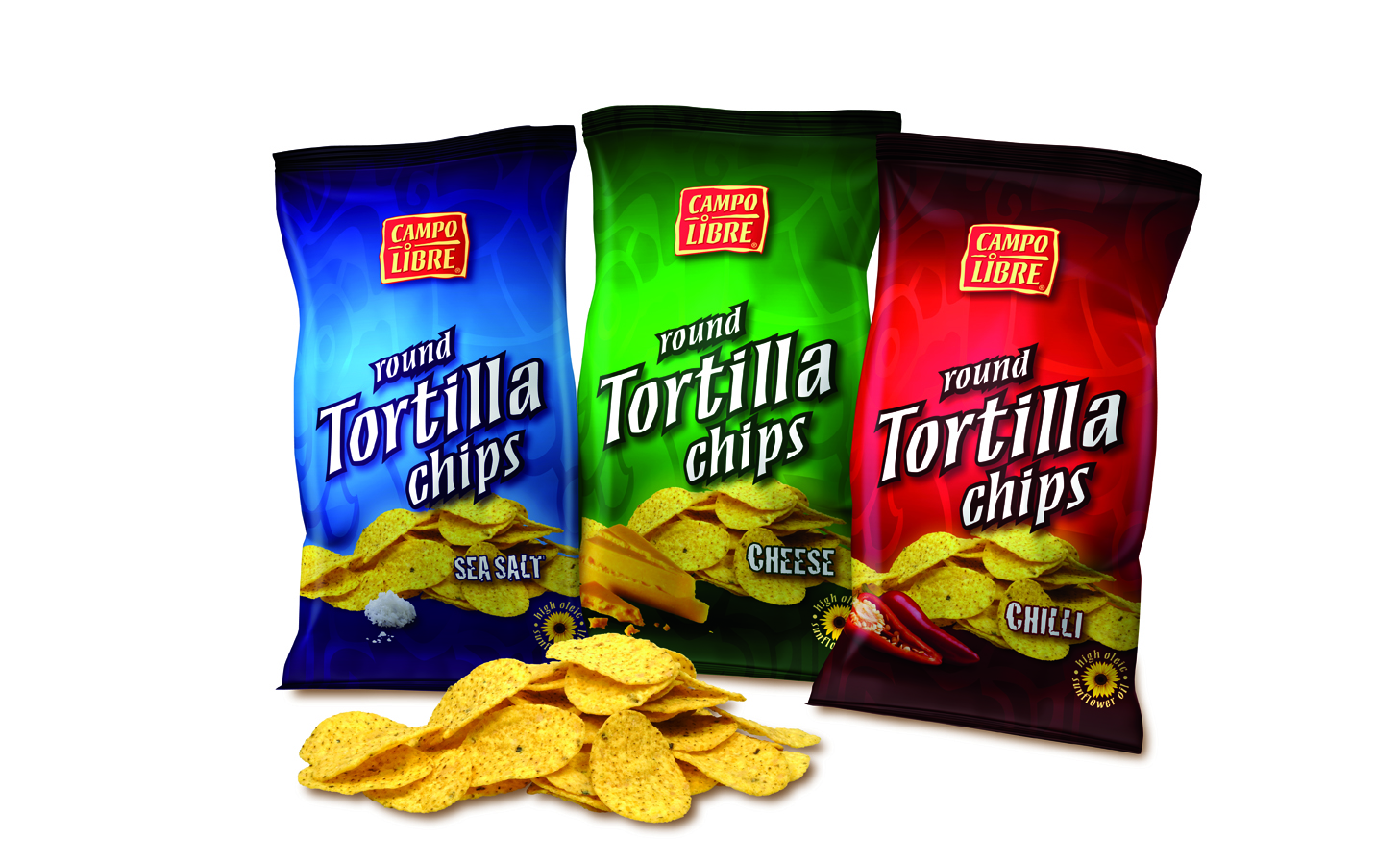 15. 7. 2013
We are introducing a new food brand onto the market. A new line of excellent tortilla chips, CAMPO LIBRE. Straight from sultry Spain, out of the oven of a renowned local producer. Let yourself heat up with burning chilies, savor the intense cheese taste or go for the salty classic.
Are you wondering what CAMPO LIBRE stands for? The meaning of these two words is "free country". CAMPO LIBRE – as the new brand on the market – brings you freedom. The freedom to choose honestly produced food and enjoy high-quality, distinctive products.
Diverse, sophisticated, playful and full of sun – that's what Spanish cuisine is all about. CAMPO LIBRE brings to your table the best that Spanish gastronomy has to offer. Without work, there are neither cakes nor any other good quality food. We carefully select every item under the CAMPO LIBRE brand that gets to your table. Honest manufacturers, high quality of ingredients, traditional manufacturing and, especially, your satisfaction. These are the things we care about.
CAMPO LIBRE tortilla chips
EQUITE imports for you a line of unique CAMPO LIBRE tortilla chips, in three flavors. Directly from sultry Spain, from the oven of a local producer. Stand up as a brave bullfighter against the burning chilies, enjoy the intense cheese flavor like a gourmet, or go for the classics with sea salt. And when we say classics, we mean decent chips made from purely natural ingredients.
We dry roast the chips first and then lightly fry them in high quality, high oleic sunflower oil. The tortilla chips are produced using a traditional process directly from ground corn, not flour like other manufacturers use. Thanks to all this our chips are exceptional.
With CAMPO LIBRE chips you will have a screw loose. Forget the boring triangles – our tortilla chips have a unique round shape. You won't find any other chips like this in shops! And we have good news for lovers of salsa – more of it will fit on a round tortilla chip.
By combining chips and salsa you will get a legendary Spanish starter, a great party refreshment or a delicious snack in front of the TV. And once you have a moment to yourself, enjoy your chips just as you like them. Simply chips + salsa = my time, my comfort.
Do you have a taste for something bigger? Spain will soon issue another great treasure. We are preparing classic Spanish tortillas for you, and you can look forward to other specialties of this tempting and original cuisine.